Hello! My name is Kim and I'm so happy you're here. I am what Marci Alboher would call a slasher — a person who has a job title festooned with the forward slash. For my fellow Gen-X-ers, it's basically what we would call wearing many hats. I am a military spouse/momx2/entrepreneur/special projects designer/freelance writer/speaker/triathlete/coach/... (see what I mean about the hats?) ...and lover of beauty — inside and out. I also like bubbles in my wine, sunshine on my face and grand travel adventures.
We are a military family living in Virginia by way of San Antonio, Dayton, Miami, and Destin. Somewhere along that serpentine journey, I've been an English teacher in a public high school, visual merchandising manager, and a maker-of-believers for CLINIQUE (have you ever been tape-tested?).
I started this blog in 2008 when my daughter was born, and many years later, after a long sebatical, I'm here, again, writing about my favorite things and my messy life. Building community is my jam. I really dig producing events that get people together, and engaging them in participatory projects that spark important conversations.
For questions, collaborations, or to request a media kit, please contact me at hi@moxiemcdonald.com. See below for projects, press mentions and/or appearances.
UP NEXT
im nc 70.3, 10.2018
Ironman Maryland, 9.2018
Tri Goddess Tri, 6.2018
USA Triathlon Level I Coaching Certification, 1.2018
PAST stuff
Ironman North Carolina, 10.2016
WHRO Emerging Leaders Advisory Board 2015/2016— board member
Quanto Basta Cookbook 2016 — designer
Redefining Masculinity: The Next Step in Gender Equality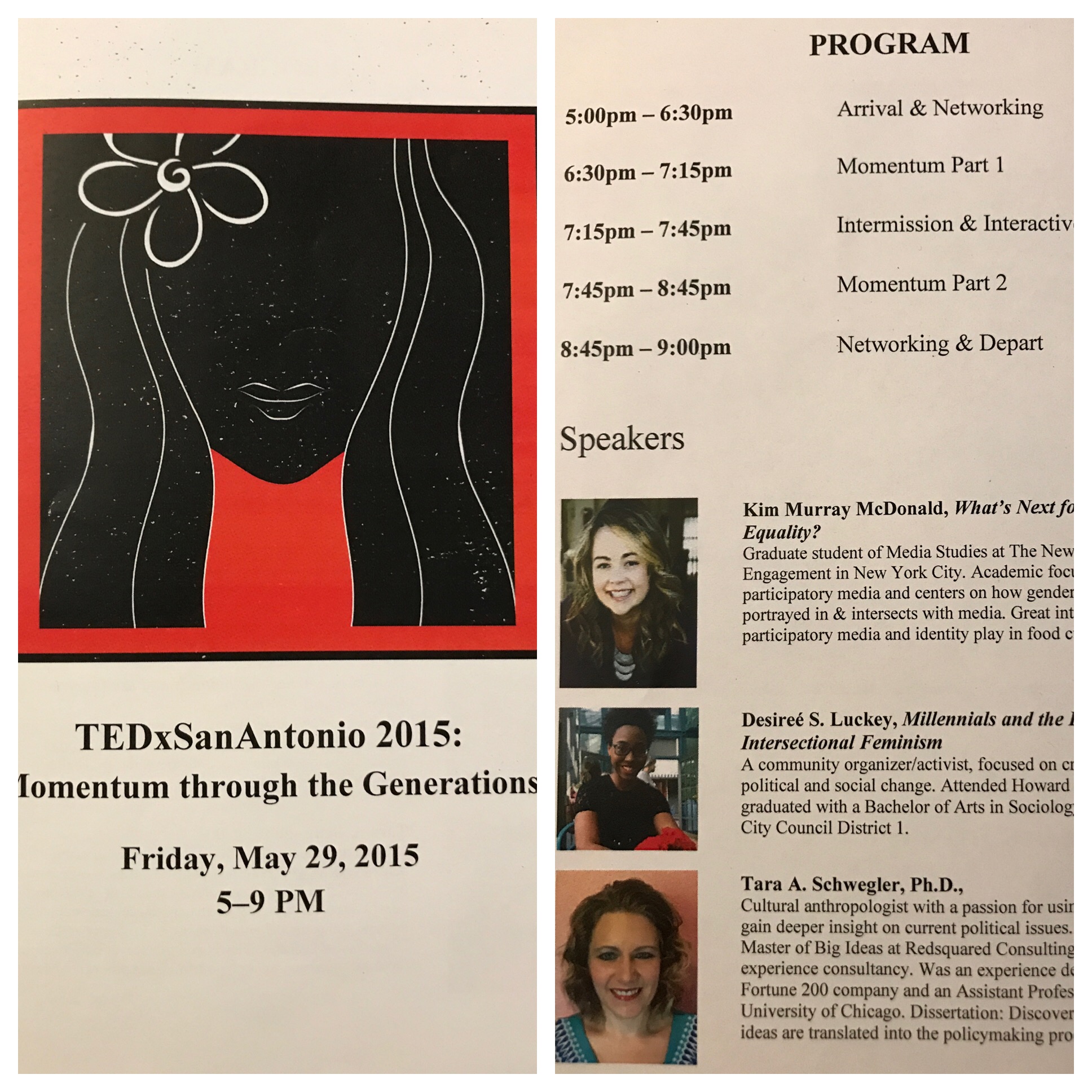 TEDxSanAntonio Salon Feb 2014 — event producer
A smaller, more intimate conversation around Redefining Beauty: Transcending Negative Body Image & Gender Stereotype. Participatory media installations engaged attendees and utilized social media to amplify the conversation.
The Selfie Project
Phenomenal Woman
Flaunt It!
Press: San Antonio Living and The Rivard Report
TEDxSanAntonioWomen Dec 2013 — event producer
A viewing party of the global TEDWomen event.
TEDxSanAntonio Oct 2013 — artist
A participatory dialogical art installation, engaging conference attendees.
San Antonio Museum of Art Fall 2012 — education
Freelance curriculum design for two new children's programs — Art Crawl (ages 0-18 months and caregivers) and Play Dates (ages 2-4). Programs designed in conjunction with the launch of SAMA's very own book, Colorés Everywhere! a collaboration between SAMA and the San Antonio Public Library Foundation. The two programs were designed to cultivate, nurture, and inspire creativity while developing an appreciation of art and world cultures. Weekly thematic sessions in which children experience stories, gallery activities, hands-on art, movement, and music related to art within the museum.
Action Camp Oct 2012 — speaker
Creative Social Media Campaigns for Non-profits: How to Engage Bloggers and Create an Ambassador Program.
The Zoetica Project 2011/2012/2013 — co-founder
A workshop designed for women that was born from my own frustration with identity loss, and the invisibility of stay-at-home-motherhood as it relates to oneself, parenting and marriage. It was designed as a way to use the creative process, our voice, our words, our creativity, to respond to the needs of mothers to reclaim our body, mind & spirit. It culminates in an art show that not only raises awareness and facilitates invaluable conversations around the universal complexities of motherhood, but also expands the understanding of art - allowing those who would never consider themselves artists, much less creative, the opportunity to share their art with the community in which they live.
WOAI San Antonio Living — appearance
Teaching Media Literacy: Superbowl Ads and Their Hidden Messages
Sundance Film Festival 2012 — Media Coordinator, Filmmaker Lodge
A creative fundraiser for the San Antonio Food Bank in partnership with the fashion program at the University of the Incarnate Word, and AVEDA.
SCBWI of Southwest Texas Annual Conference 2011 — speaker
Smart Social Media for Writers and Creatives: Building and Online Presence. Learn how to leverage Facebook, Twitter and other online platforms to engage your fans, expand your reach and build community.
1,000 Cranes for Japan March-June 2011 — artist
A creative fundraiser & collaborative, community art project in partnership with the San Antonio Museum of Art. During the months following the earthquake & tsunami in Japan, artists Kim Murray McDonald and Brenda Burmeister partnered with the San Antonio Museum of Art to teach the community how to make origami cranes. For a suggested donation of $2 (all proceeds benefiting Architecture for Humanity's Sendai Relief Effort), the community crafted 1,000 origami cranes - a symbol of peace and unity - which were installed in the courtyard of the San Antonio Museum of Art for the months of May/June.
Girls Inc., San Antonio Spring Break Camp 2011 — guest speaker/artist
Designed and facilitated a workshop for middle/high school girls focused on empowering them to challenge the under representation of women in art by questioning social norms and creating their own art and media.
Sundance Film Festival 2011 — Transportation Liaison
Park City Resort SnowMamas Advisory Board 2010/2011 — board member
flutie*mcd.com 2008-2013 — blogger